As we have seen in our previous articles, news, and webinars, in this increasingly complex threat landscape, malicious actors employ more and more sophisticated techniques to exploit traditional security parameters, safeguards, and countermeasures implemented to safeguard corporate data and infrastructure. Given the current situation, enterprises may find it challenging to protect their vulnerable digital assets both inside and outside the traditional network perimeter.
In order to keep their IT assets, such as legacy endpoints, mobile devices, networks, and cloud workloads safe, companies need proactive, unified security technologies that don't overwhelm their workforce or internal resources. This is why more and more executives in charge of enterprise security and risk management are starting to weigh the benefits and productivity value of XDR security.
XDR is unique among security technologies because it gathers, correlates, and analyzes data across several security layers, including endpoints, emails, servers, clouds, and networks. By collecting and analyzing information from multiple sources, Extended Detection and Response systems can better validate notifications, reducing false positives and improving reliability. This lessens the amount of time IT teams might lose dealing with excessive or erroneous notifications.
As per Gartner, this boosts security teams' productivity and facilitates more rapid and automated responses.
At Heimdal, we want you to have access to all the resources needed to equip you and your team with the knowledge to protect your company's data or your employees' private information against the most sophisticated attacks, which is why we would like to remind you that on our YouTube channel, you'll find weekly videos covering trending topics, tips & tricks, the best solutions for your problems, and more.
And to help you find what you want more easily, we thought we'd put together a list that groups all the videos focusing on a particular topic. And because we know it is a hot topic and a relatively new approach to threat detection and response that interests organizations everywhere, we imagined XDR would be perfect to start with.
As my colleagues already covered the Extended Detection and Response (XDR) topic (what it is, how it works, features, benefits, comparisons with other solutions centered on the detection and response, and more) in previous articles, my purpose today is to help you bring all that information together to give you an overview of the importance of this cybersecurity technology that breaks down conventional cybersecurity silos to deliver detection and response across all information sources.
All these and more are discussed in a series you can find on Heimdal's YouTube channel. Without further ado, let's see what are top 5 XDR videos you shouldn't miss:
What Is XDR? Why Do Enterprises Need XDR Security?
Below you can find the first video of the series that is focusing on XDR. What it means, how it works and why organizations should consider the security benefits and productivity value of a modern solution such as XDR, everything in one video.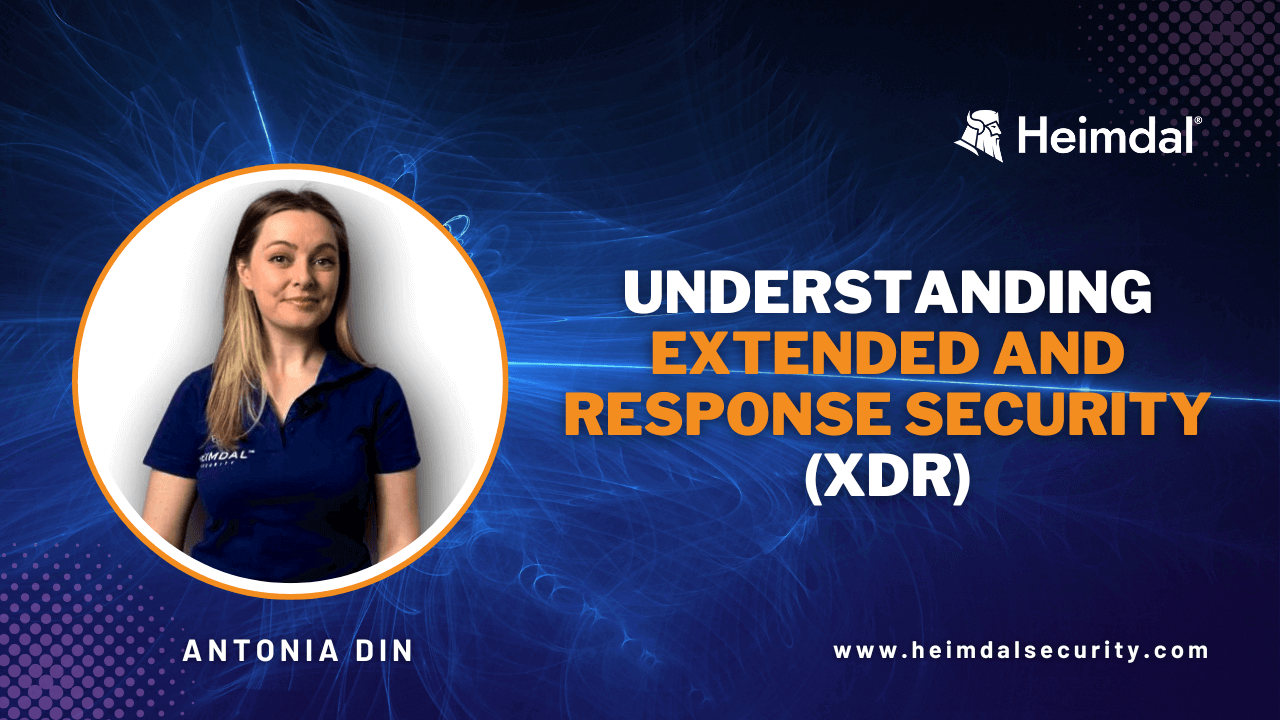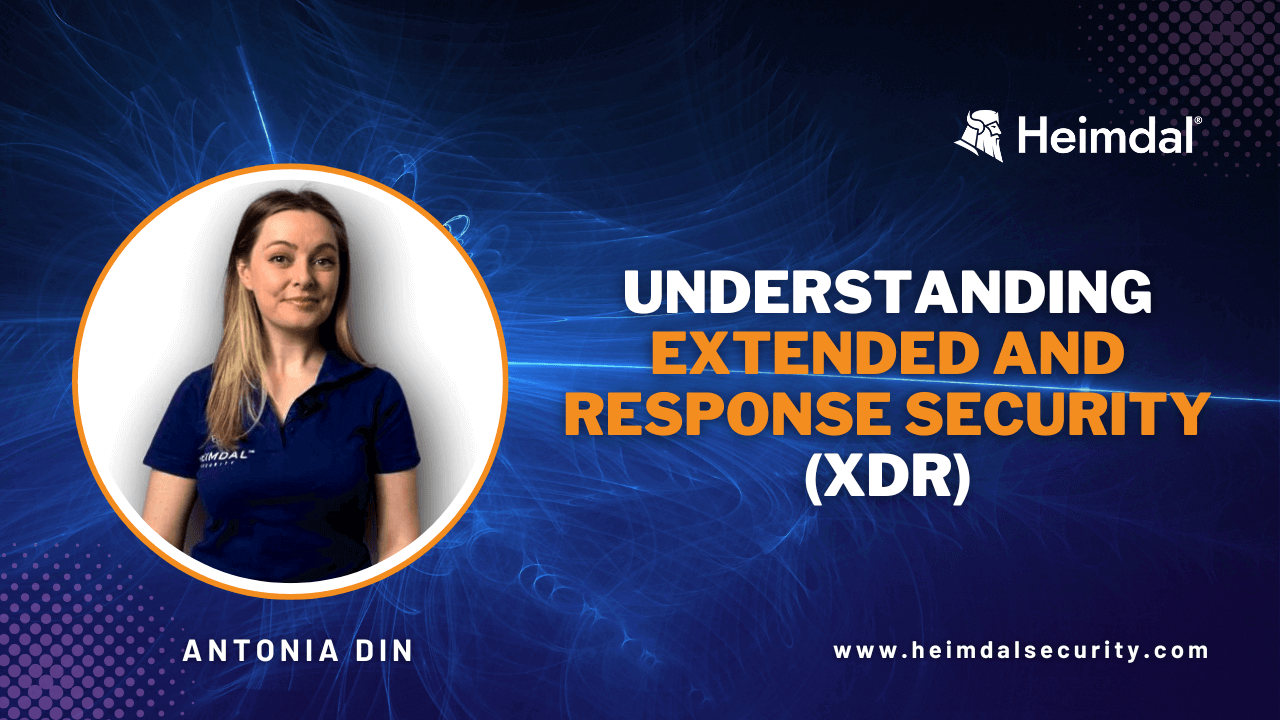 How to Improve SOC Effectiveness with XDR
The second video of the series tells you how XDR solutions can improve the SOC team's effectiveness.
The Security Operations Center (SOC) is a business unit in charge of monitoring, detecting, preventing, responding to, and mitigating cyber threats. In the current threat landscape, SOC teams are almost always under huge pressure to find an intrusion as rapidly as possible before it escalates into a significant security incident.
Because there are so many point products used in a typical company, it can be difficult and time-consuming for the SOC team to sift through all of the data to discover significant alerts that might point to the existence of a threat in the environment. Check out the below video focusing on some common challenges faced by the SOC teams and how XDR can address them.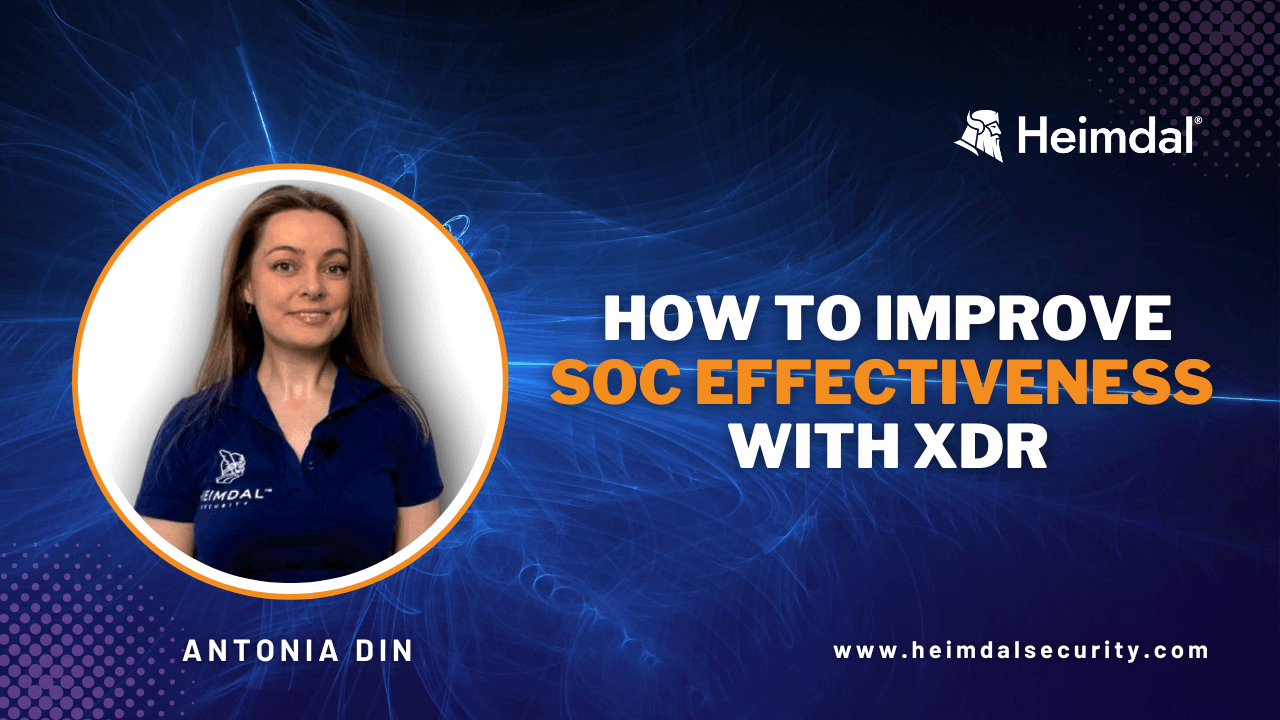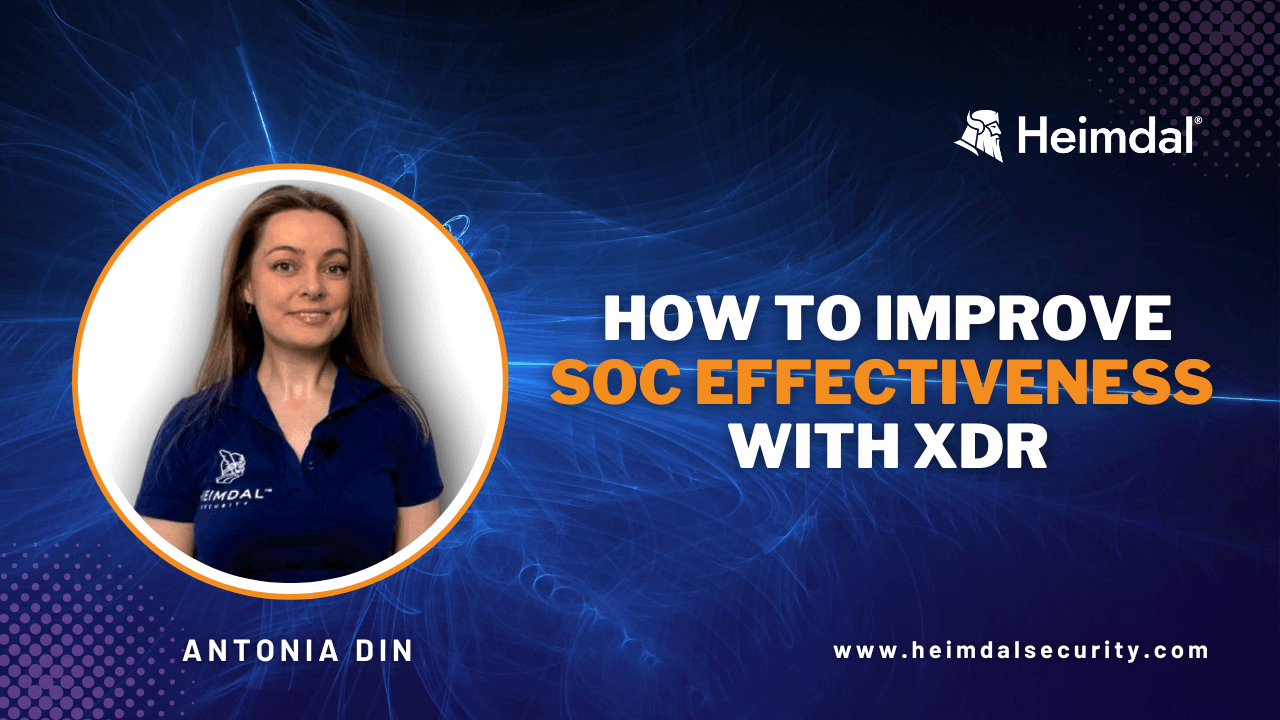 What NOT to Do when Implementing XDR
What are some common mistakes organizations make when using XDR platforms?
Unfortunately, there are many poor implementations of XDR platforms out there, which can have a negative impact on the program's performance in the long run and lead to frustration, a loss of confidence, and unnecessary financial drawbacks in the process. The next video of the XDR series draws attention to those mistakes that make XDR implementation a serious challenge.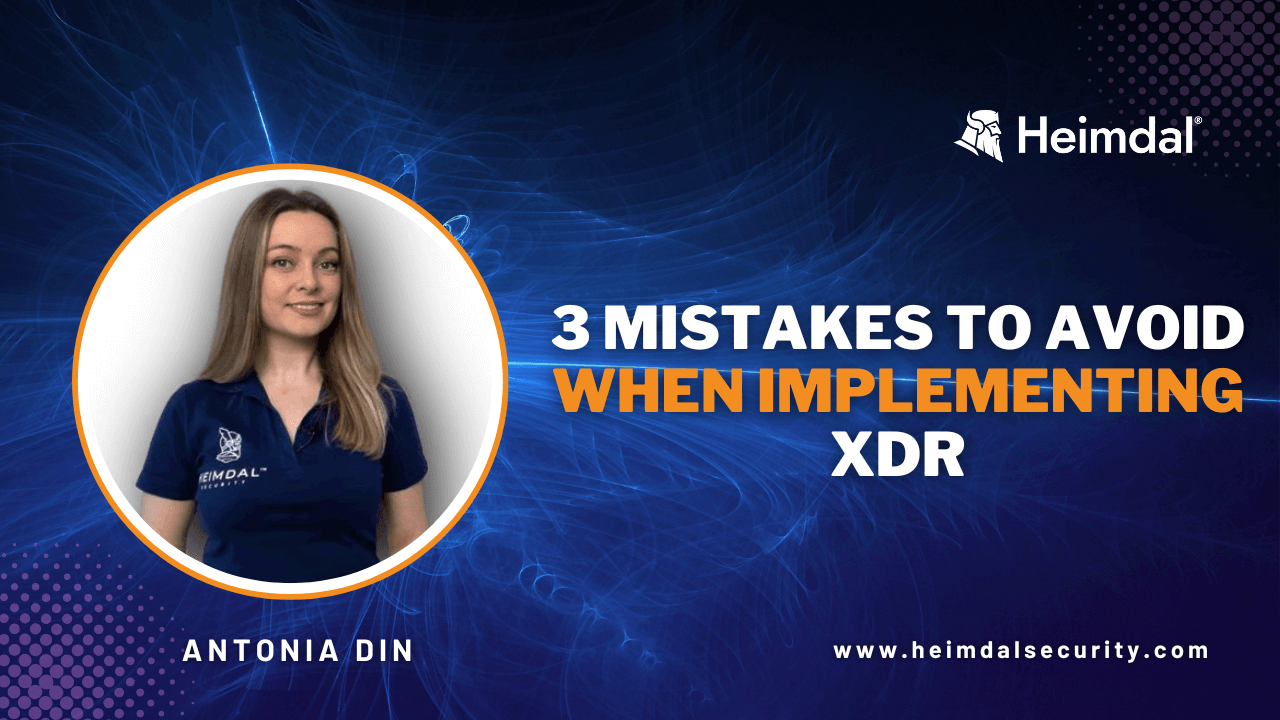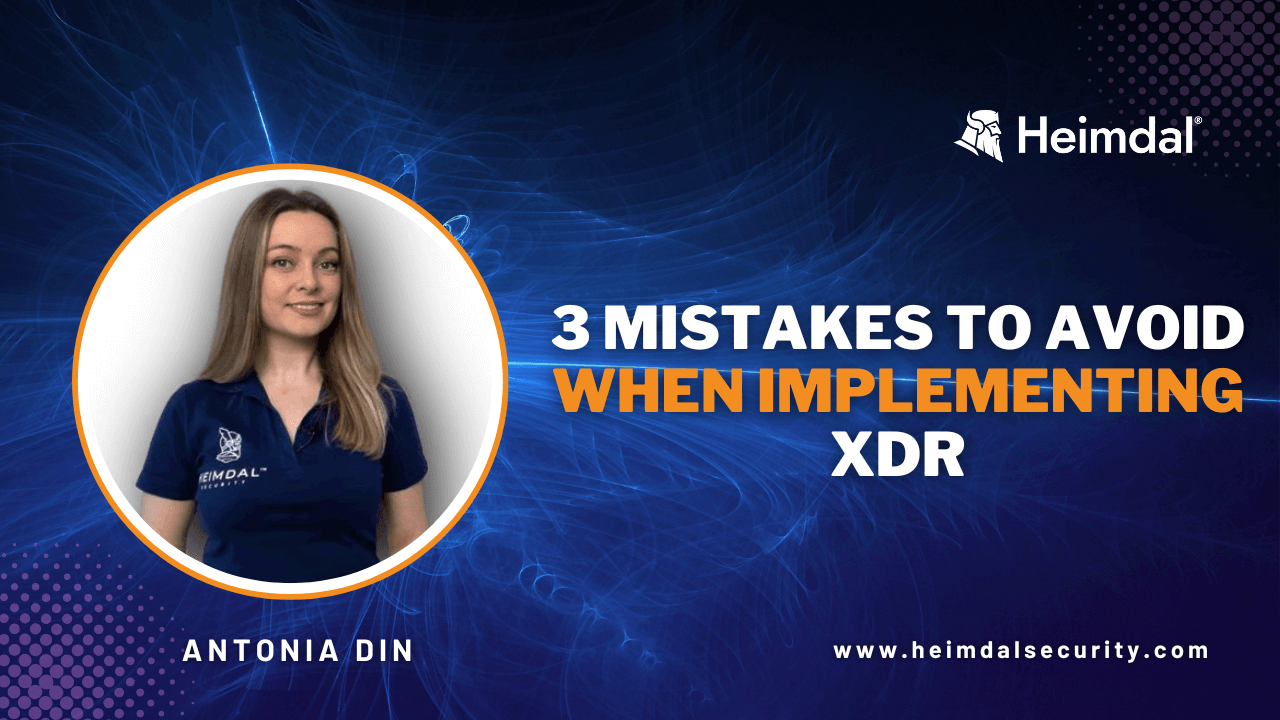 8 XDR Benefits You Need to Know About
Extended Detection and Response tool do more than improve your company's cybersecurity posture; they significantly change your approach to cybersecurity. Because each organization or industry faces unique challenges, the advantages of XDR that you will experience will differ.
Enhanced productivity, increased visibility, reduced costs, integrated response across multiple security tool are some of the common XDR benefits presented and discussed in the below video. Make sure you check it out!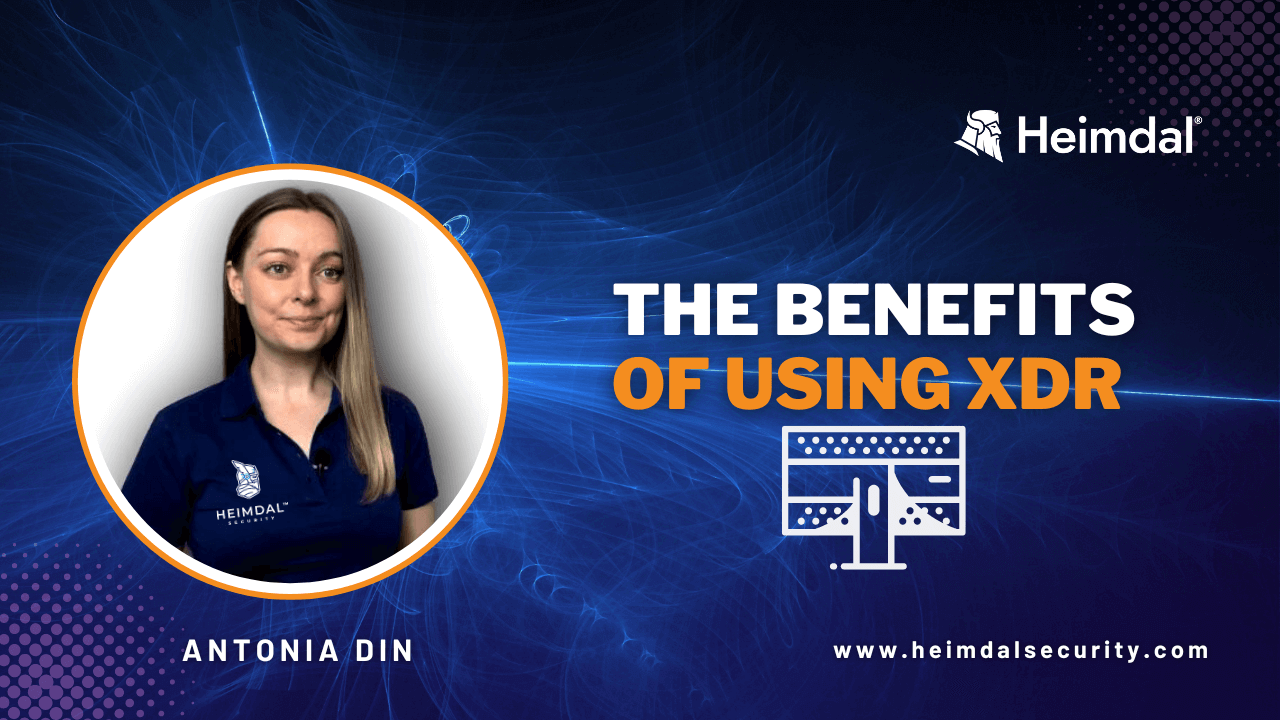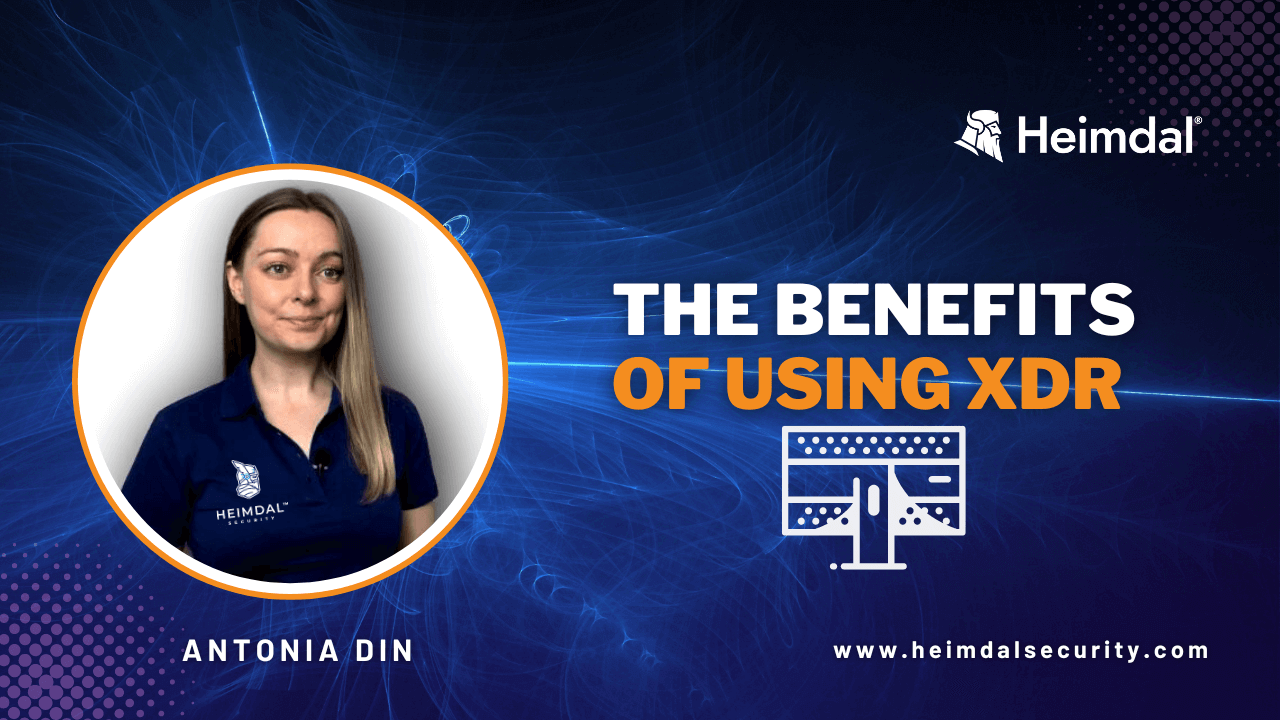 How to Choose the Best XDR Solution. Tips from a Cybersecurity CEO.
According to Heimdal CEO Morten Kjaersgaard, XDR is an essential tool if you want to keep your company safe, whether you use solutions provided by a third-party supplier or decide to develop something internally.
He goes on to say that the most important feature is having a unified ultra-modern system with all of the necessary technologies in one place, instead of manually going through thousands of notifications from multiple security products.
It's much easier and affordable to opt for an XDR solution that can provide unified detection, analysis, response, and remediation in real-time, offering an enhanced (and simplified) overview of your company's cybersecurity state.

I strongly recommend looking for a solution that offers Detection, Analysis, and response in one platform, of course, nor separately.
Source
We know that there are plenty of options when it comes to choosing the best XDR solution for your company. But in our opinion, one of the most important things to consider for your company is how this technology will improve the effectiveness and success of your security operations.
Find out more about how to select the perfect XDR solution for your business and what are the key elements that any good XDR software on the market must have by watching the below video.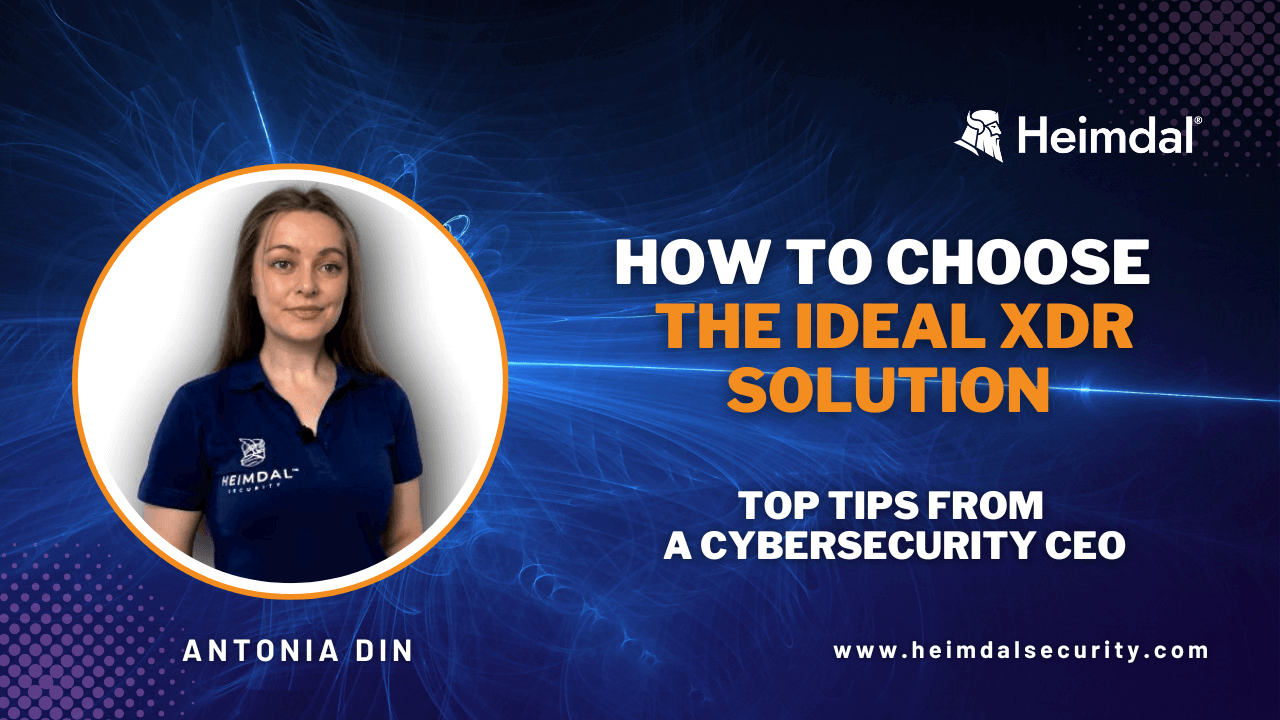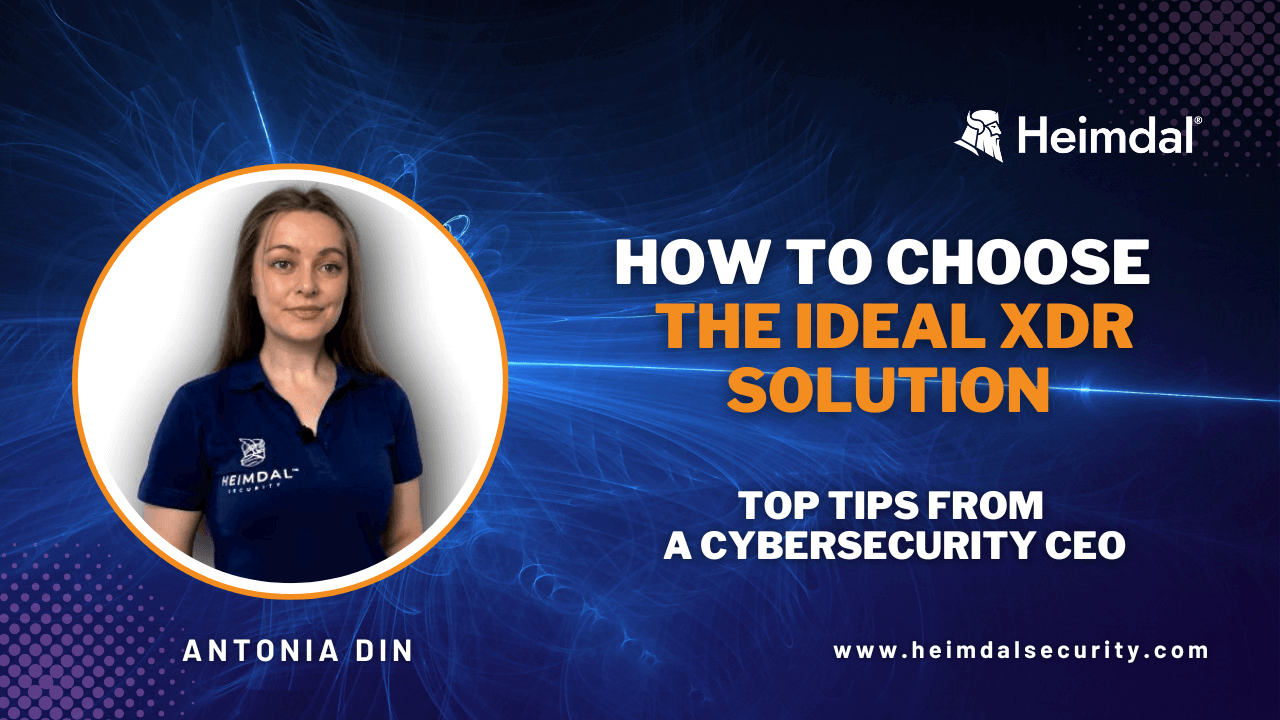 And if you are looking for more in-depth content about XDR, make sure you check out our monthly webinars, hosted by a charismatic cybersecurity product expert, that are now available on Heimdal's YouTube channel.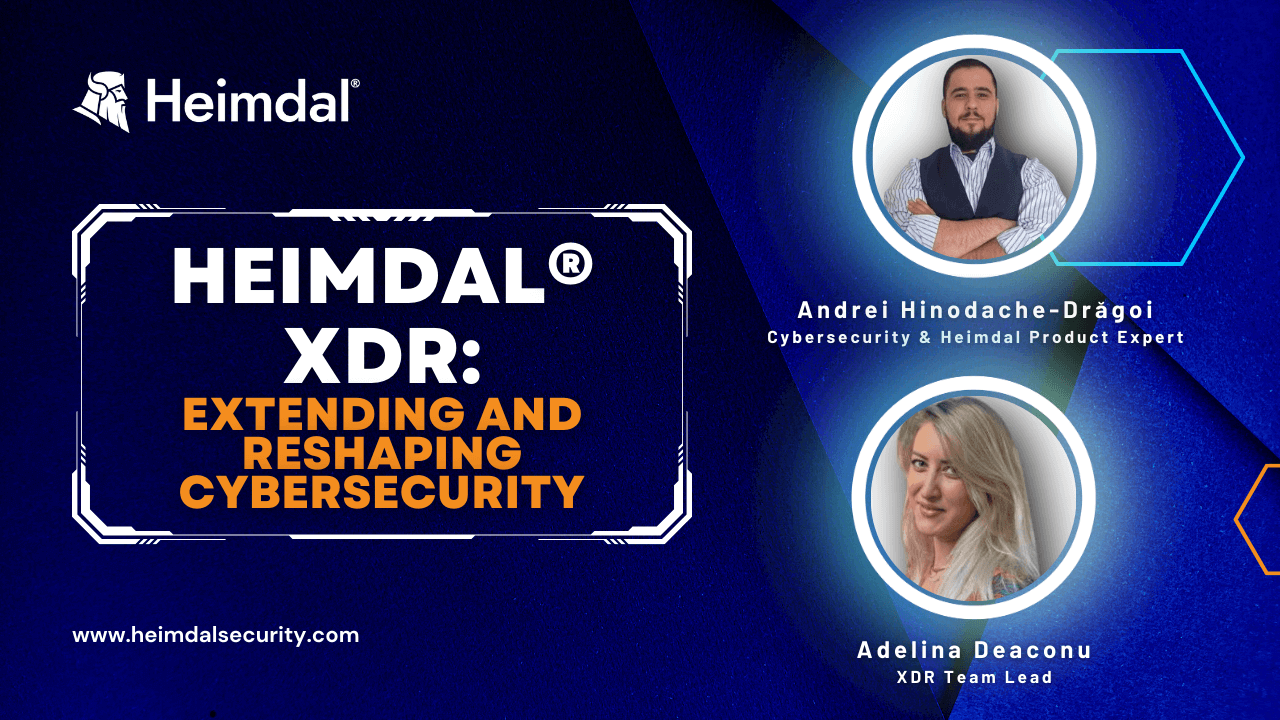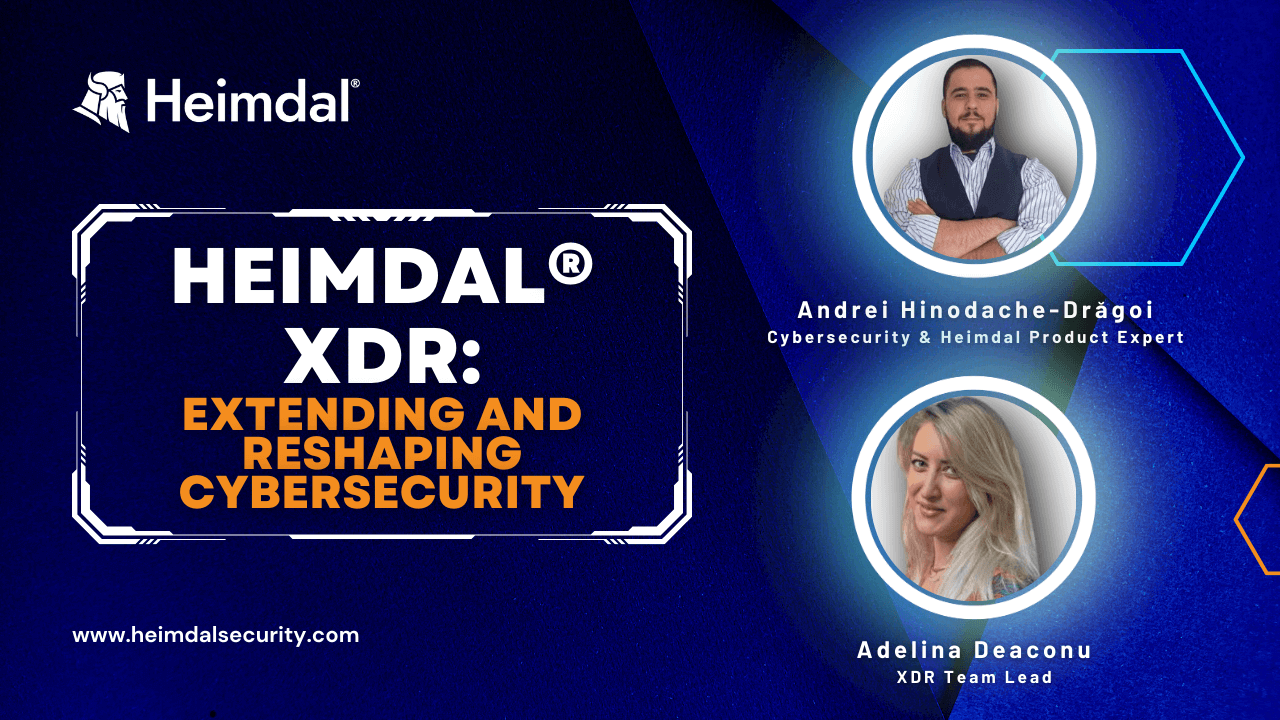 Heimdal's XDR
The Heimdal XDR powered SOC teams take ownership of your Heimdal security setup, by proactively monitoring and adjusting your security level in response to new trends and exploits in the threat landscape, keeping you safe from Zero-Day attacks.
XDR acts as a central hub for security intelligence, gathering and dynamically comparing information across different sources (endpoints, networks, emails, cloud workloads) to detect threats more quickly and boost response times.
Building on the stellar performance of our EDR suite, we have expanded our award-winning model to managed XDR, combining and connecting telemetry from various channels.
Our Heimdal Security Endpoint Prevention Detection and Response (EPDR) Software consists of four cybersecurity solutions unified in one threat dashboard, namely:
Heimdal Threat Prevention with integrated DarkLayer Guard & VectorN Detection,
Heimdal Patch & Asset Management,
Heimdal Next-Gen Endpoint Antivirus & MDM,
Heimdal Privileged Access Management.
The XDR powered SOC teams monitor your Heimdal security stack 24/7/365 with the help of artificial intelligence lowering the amount of false-positives and avoiding alert fatigue.
If you liked this post, you will enjoy our newsletter.Get cybersecurity updates you\'ll actually want to read directly in your inbox.
---
Source: /ladmieh-morf-soediv-rdx-hctaw-tsum-5-pot/golb/moc.ytirucesladmieh
THE END